Custom Home Theaters
Enjoy movies, sports, or your favorite TV shows from the comfort of your home. Now, more than ever, home theaters are a must for smart home owners.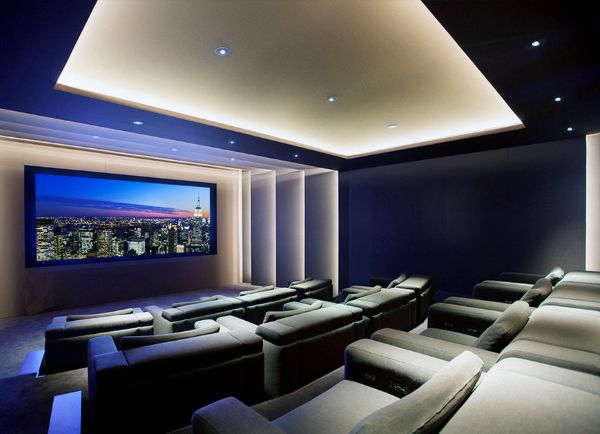 Home Theater Experience
Home theaters allow for a unique, cinematic experience, inside of your home. Installing a home theater in your home is an investment that takes time and strategic planning, but provides you with the ultimate entertaining space that keeps on giving. A custom home theater is not only for the movie-lover, it is a luxury entertaining space that allows you to immerse your senses in a surround sound, big screen, experience.
Home Theater Installation
Whether you are in the process of building your dream home, or want to incorporate a custom home theater into an already existing space, CSS will bring your home theater dreams to life.

We handle every step of the home theater installation process. Our professionally-trained technicians and knowledgeable sales associates will assist you with design, acoustics, and provide you with a full range of top-quality equipment to choose from.
Get Started Now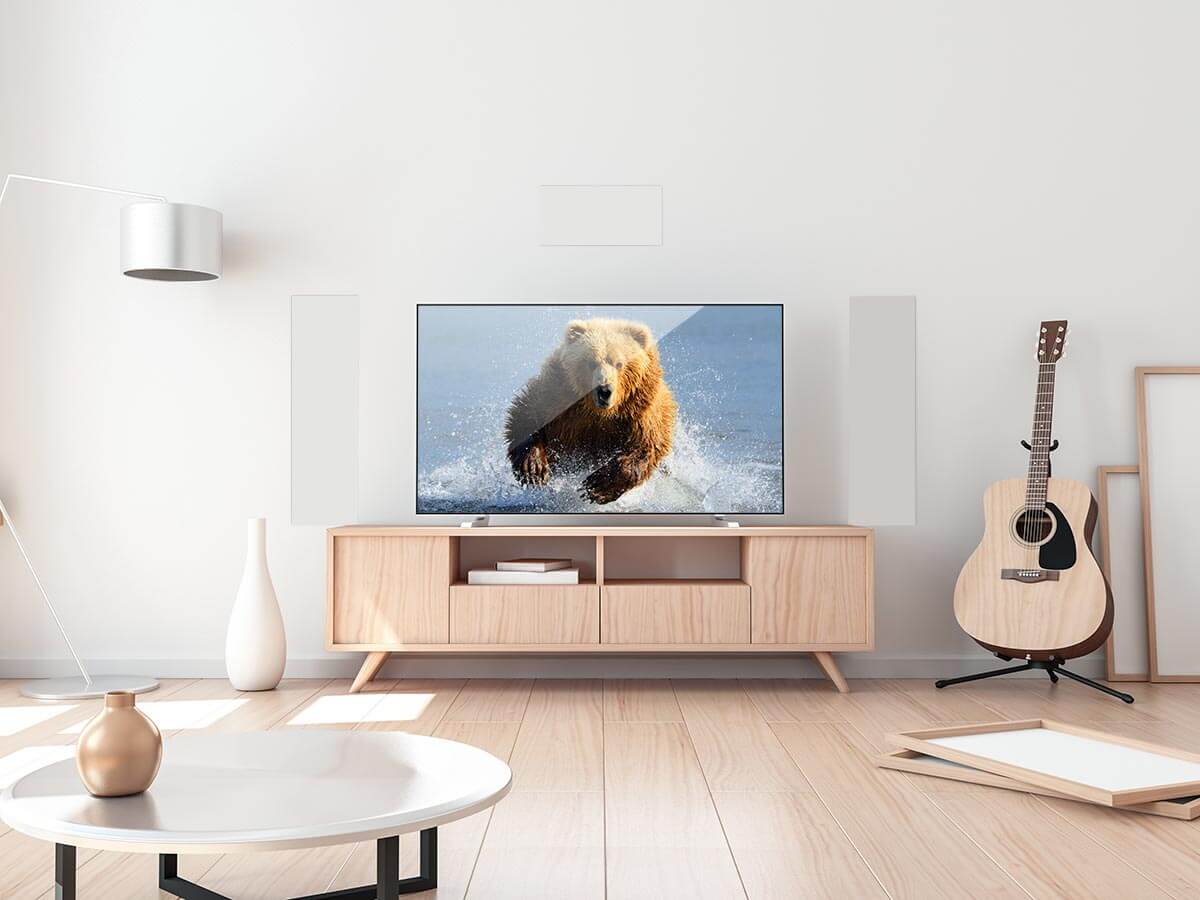 Media Rooms
Where a home theater is designed to give you a true cinema feel in the comfort of your home, a media room is a multi-purpose room with a comfortable sitting arrangement, perfect for a lazy Friday night at home. In a typical media room, a large 4k/8k television provides that video experience. The TV is complemented by in-wall, in-ceiling, or even soundbar speakers. A media room allows for flexible use of space and is perfect for a smaller budget.

Our designers will guide you through the choices and answer your questions to help you make the best decision for your family.
Get Started Now
TV when it's on. Art when it's off.
Samsung The Frame Smart TV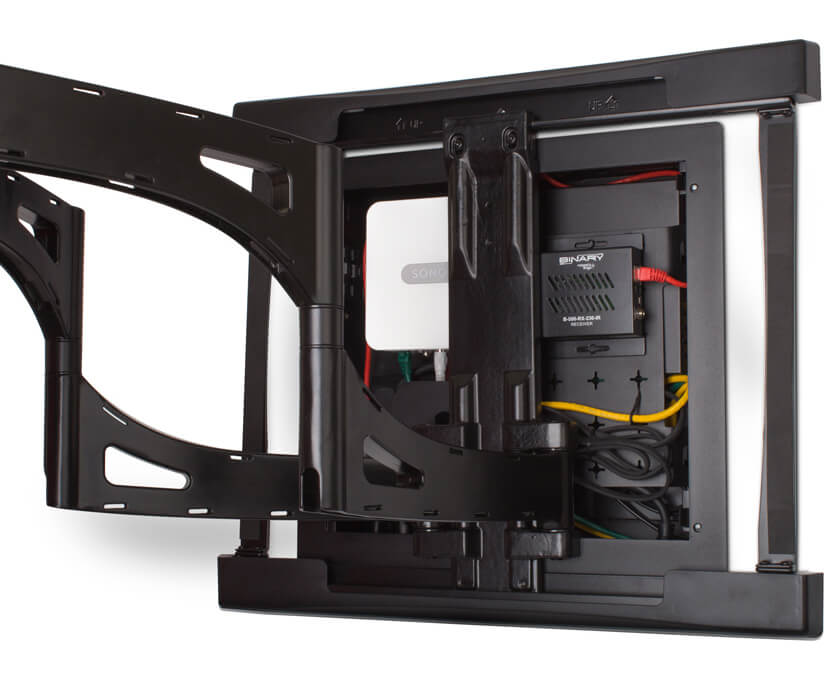 HIDE IT ALL IN THE WALL
Get the most out of your TV installation. Hide the power outlets, wires, even your media devices — in the wall. Mounts flush to the wall and provides a clean solution that keeps gear out of sight. A perfect finish for your TV installation.

Use in:
Living Rooms: Provides ideal sound and picture quality for the main living area - without occupying valuable space
Bedrooms: Keeps bedroom areas tidy without requiring an extra armoire to hold equipment.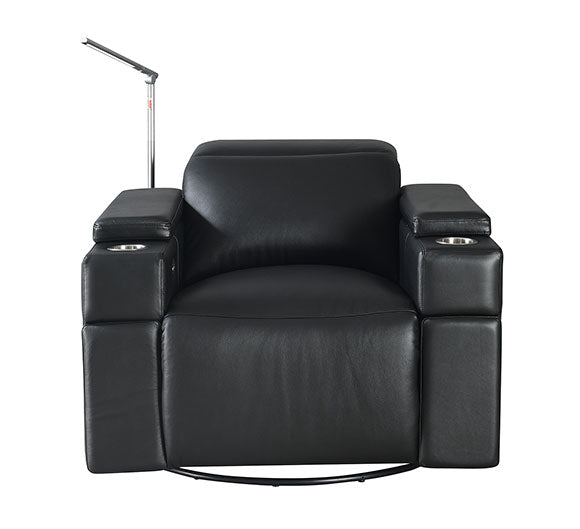 RO9010 Calveri™ Home Entertainment and Theater Seating
Calveri™ boasts comfort without compromise. With its contemporary Italian design, low profile, innovative technology and fabric options, the Calveri™ is designed for family rooms, great rooms, bonus rooms, media rooms and more. RowOne Calveri™ incorporates both the art & science of enhancing the interior of your home to achieve comfort, functionality, and beautiful aesthetic design. It is also the first style from RowOne to offer a swivel-base option (SKU) in conjunction with the low seatback.

Leather/Vinyl Match 100% Top Grain Leather with Matching Vinyl Sides and Back in Black
Patterned Polyester Microfiber Fabric in Taupe
Patterned Polyester Microfiber Fabric in Charcoal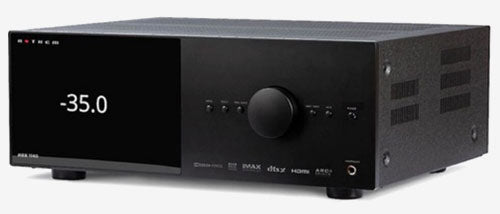 360° Surround sound
Dolby Atmos 360° surround sound. Immerse yourself in the three-dimensional sound of Dolby Atmos in your very own home theater. Atmos sends sound above and around you with pinpoint accuracy, putting you in the middle of the action. Whether you are watching an epic battle scene or the final touchdown. The true-to-life sound puts you inside the action. Dolby Atmos is the latest breakthrough in surround sound technology.
Shop Now